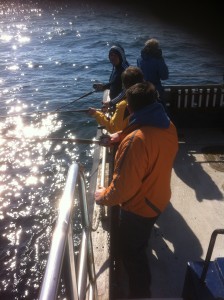 Easter week was the best weather we got in years for early April.
We were out during these fine days, Pollack was the main fish and were plentiful.
The Easter tides were strong and this made it difficult to stay on the marks for any length of time but we kept moving and drifting.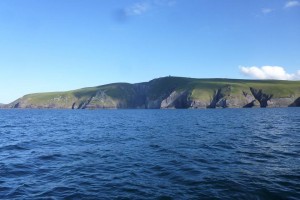 This is Eask Tower on the hill overlooking Dingle town and the approach to the harbour.
The boys from Latvia and Lithuania enjoying the fine weather and the fishing, photos above, the group leader Vitaly, below is well wrapped up ! Soon the heavy jacket had to come off as the sun warmed us.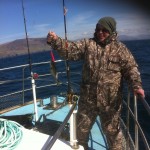 The Common Dolphins were again our company for a while, we cruised at 6 knots in a big 1 mile circle watching them riding the 'bow wave'.