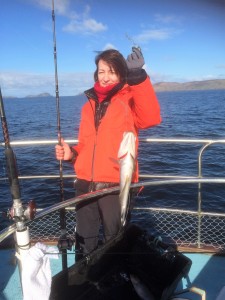 Today the 20th August is stormy giving me a chance to catch up on the posts and adding a few pictures. Although I have been posting on FB under Rory O'Connor and on Deep Sea Dingle.
The Summer fishing was good with lots of groups some with loads of experience and some who enjoyed the learning and were delighted with their 1st fish !
Our friends from France are all good fishermen and were delighted with Cod, Pollack and a few Ling. They told me they have to go 20/30km from shore to catch fish in NW France, I was astounded with this information.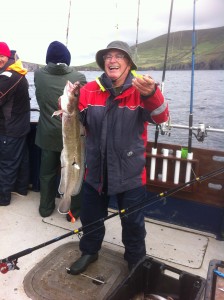 Even when you break your favourite fishing rod it can be hilarious !
Birdwatching with Ed Carty's Pelagic trip was interesting with rare birds seen notably a pair of Wilson's Petrels. The winner of the best sighting was presented with Ed's Pelagic Trophy and written into Birdwatch Ireland !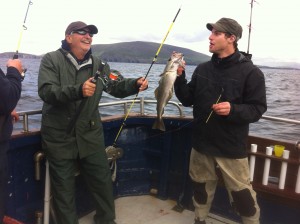 Please click on any of the photos to enlarge them.
More soon,
Rory
Ring 087 2213 900 for bookings