What an amazing June we had with the sea so calm and fish everywhere.
Whales, dolphins and even Sunfish in our waters.
During the month I had little time to take photos but the few I have I'm posting them now.
We had great news at the end of the month last Friday the annual Open Angling competition was held here in Dingle.
Molly 'O had 1st & 2nd place Skipper Rory was delighted. We also had the Blessing of the Boats ceremony on Sunday where the Valentia Lifeboat with the Cannon aboard leads the boats outside the harbour and we all circle the lifeboat as we pass the stern Cannon O'Finnerta blesses each boat, Fungi even turned up and he got a special blessing.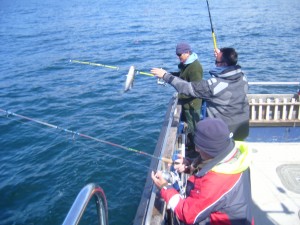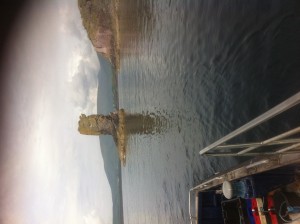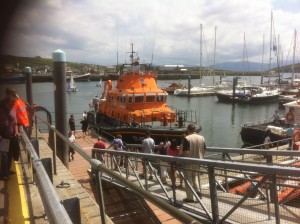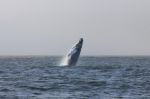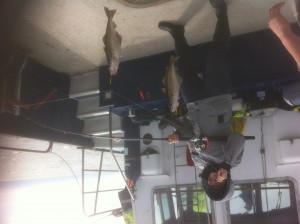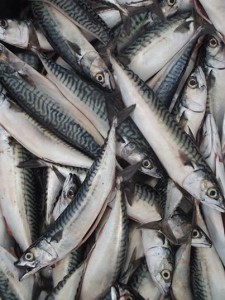 My fault if the photos are upside down but this program has changed it's way of doing things but they forgot to tell me, maybe I was too busy, again more photos.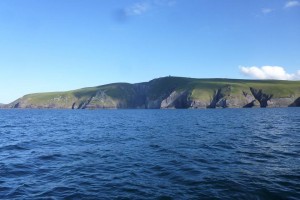 This Esk Tower from about 1 mile south of the harbour on a really nice day.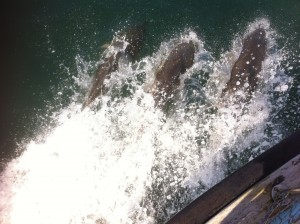 Common dolphins riding the bow wave.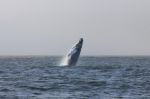 Humpback whale breaching in Dingle Bay last week, wow !
I'll post more in a few days. Follow us on Facebook.
Rory.