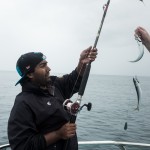 The weather played hell with us during July but the days we got out were good.
It was mostly Pollack and a few Cod during the Summer with the Mackerel scarce and when found they were small.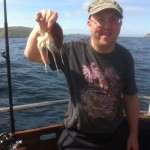 Tim's Octopus was an unusual catch as you can see the weather was good.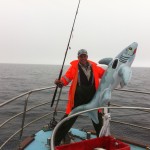 The lads on this trip were having a bit of fun during the trip but that was the only shark aboard, anyone for a shark steak ?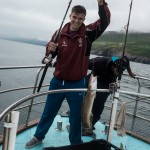 At any time a Ling is a welcome fish, this was a fine specimen close to the shore.
Having a chef aboard with a bunch of lads on a trip was great he did all the filleting and kitchen prep aboard Molly'O on our way home. The BBQ was going to be a great party in Dingle.